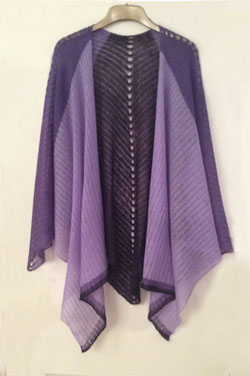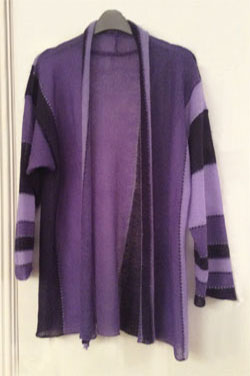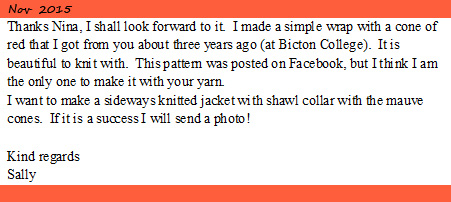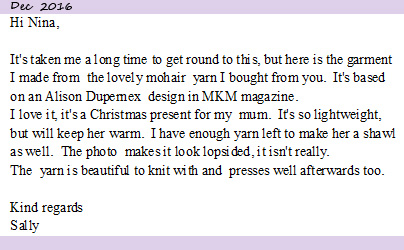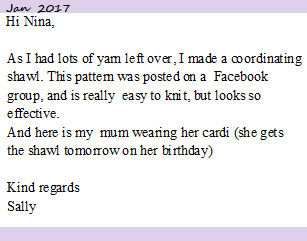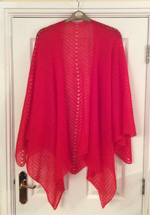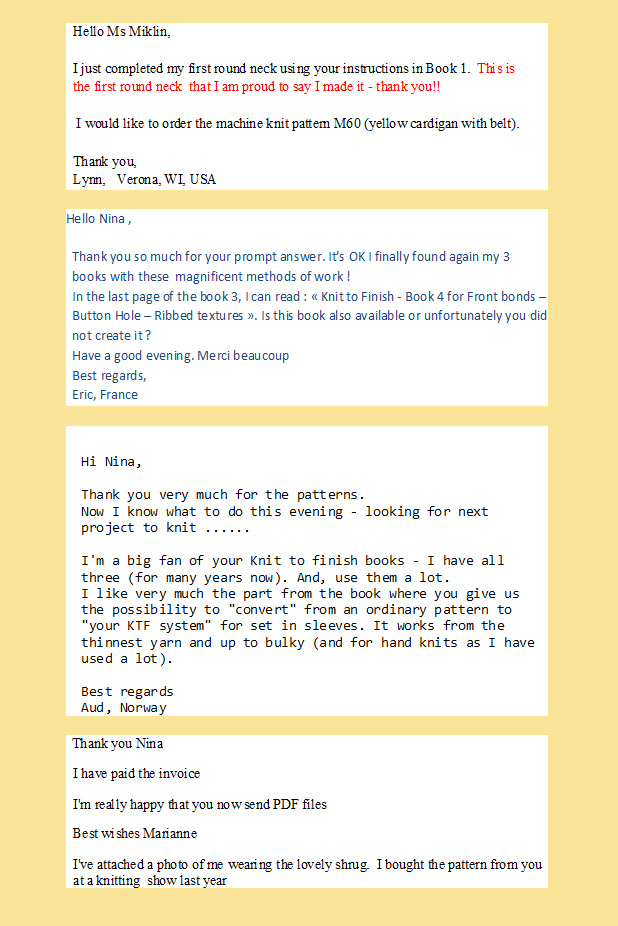 All three garments are knitted in MILAN

Feb 2017
Dear Nina,
Your books are very helpful indeed, it makes so much difference on how you finish a sweater or cardigan.
Wilma
Thanks and keep up the good work. We love your Knit To Finish books. :-)
Pam - 6 August 2019, USA
Over the years I have received many letters and emails complimenting my yarns, designs/patterns and the books in the KNIT TO FINISH series.
Below I am featuring some of the comments I received on the books in the KNIT TO FINISH series - all unedited, and, no, I didn't receive negative comments.
Sally, a longstanding regular customer has shown me some of her lovely creations in my yarns in the past. But time, forever at a premium, never allowed me to include them or any I received from other customers to publish here. However, her most recent creations in MILAN, featured below, are such a nice designs and clever way of arranging colours I simply had to take the time and share it with you.
About a month ago I purchased the book No.1. The book was very helpful.
Before I read your book I was having a problem with a hole on one side at the beginning of the neckline. After knitting a sample following all the instruction on the book, I made my son's jumper. Not only does it not have a hole, but it has a beautiful neckline with a professional look. Thank you for including all the small details. It must have been a hard work.
August 2019, Australia
I just learned about your fabulous books, and would like to order all four of them in pdf format if I may.
Sheila - 4 August 2019
Yes, please invoice me for all 4 in PDF format. Your books have great reviews.
Thank you for your prompt response
Vicki - 7th August 2019
Hi Nina,
At Woolfest I bought knit to finish Nr 3 As I have tried your methods of knitting, i have decided to buy Nr 1 and No 2, too.
Suszanne, Luxemburg
Feb 2017
Thank you Nina, I love the books! I've looked for so long and even bought other courses and books that teach machine knitting techniques but nothing comes close to the wealth of information in these books.
ana
Hi Nina,
I've had a quick skim through Book 1 PDF and am impressed with clear text and diagrams. Will be to the machine and doing a sample soon.
Thanks Viv, Australia
KNITTER'S COMMENTS
Hello Nina,
I love the book 1, could I now please have books 2,3,4 in pdf format.
Sharron - Nov 2020, France
Terrific book! Thanks, Diana, USA Nov 2020
I'm just starting to dig into your books - such wonderful details!
Thank you, Jere, CANADA DEC 2020