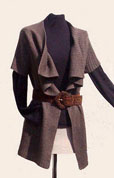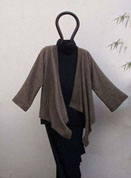 CLICK ON PICTURE for FULL PATTERN and YARN DETAILS HOVER OVER PICTURE for QUICK DESIGN/PATTERN reference
Pattern H 61, with short and long sleeves, and a sleeveless version
Pattern H 64 BACK VIEW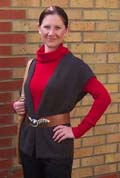 Pattern H 65 Pattern 55 - with three types of collars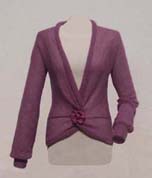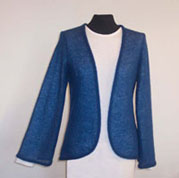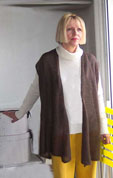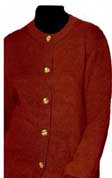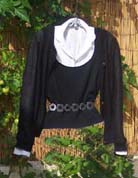 Pattern H 907 - includes instructions for the v-neck and round neck cardigan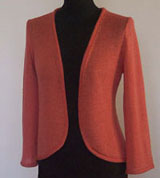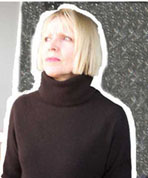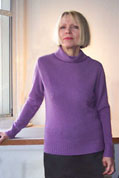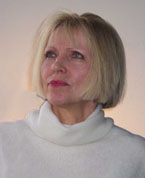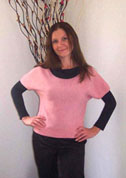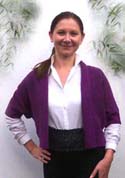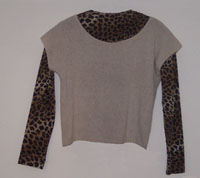 Pattern H 57 - includes instructions for low, medium and high cowl neck
Pattern H 57
low cowl neck
Pattern H 57
medium cowl neck
Pattern H 58 - SIDEWAYS KNITTED SLIP-OVER
Pattern H 59 - SIDEWAYS KNITTED BOLERO
At present orders an be placed: -
By telephone with all major Credit Cards to Nina A Miklin on 020 8740 3599, outside UK 00 44 208740 3599.
By post to Nina A Miklin, P O Boc 32503, London W3 8GD, enclosing a cheque.
By email to nina.miklin@virgin.net
<
For payment by PayPal please send an email to nina.miklin@virgin.net with details of the items you want to order stating: -
The Pattern number(s); the YARN quality, colour number and quantity; the Book number or title.
For orders we will forward you an invoice via PayPal. Upon receipt of payment we shall forward the goods immediately.
For more information on any item or confirmation of Yarn requirement for a particular garment, please do contact us. We will be happy to answer any questions and let you know the cost of each of the item you are interested in. You can then decide on your requirements. Upon receipt of your firm order we will send an invoice via PayPal.
POSTAGE for YARNS:
UK: - ONE to TWO cones £5.20; THREE to FOUR cones £8.00; FIVE to TEN cones £10.00.
OUTSIDE UK: Postage at cost.
POSTAGE for BOOKS:
UK: ONE Book £1.60; TWO books £2.50.
OUTSIDE UK: ONE Book £3.50; TWO books £6.50.
POSTAGE for PATTERNS:
UK: ONE Pattern 90p; TWO to THREE Patterns £1.60; FOUR or more Patterns FREE POSTAGE.
OUTSIDE UK: ONE Pattern £2.00; TWO Patterns £3.50; THREE or more Patterns £4.50 (maximum £4.50!).
All patterns are available at £3.50 each
with exception of
the following Machine Knitting Patterns which include step-by-step instructions:
M 61, M 62, M 63 and
M 72 at £5.50
and M 74 at £6.50.
Pattern M 75 is available in the standard version at £3.50
as well as with step-by-step instructions at £6.50
FOR FURTHER INFORMATION on any of the products please send an email to nina.miklin@virgin.net,
or telephone Nina on 020 8740 3599, outside UK 00 44 208740 3599
or write to Nina Miklin, P O Box 32503, London W3 8GD.

DESIGN 51 and DESIGN 63
are knitted in ROMA - 100% Extra Fine Merino Wool
For Design 63 six ends of this fantastic yarn are used together, for Design 53 the same yarn is used single and double (two ends together).
All yarns in the 'Regular Yarn Range' are suitable for hand knitting. In addition there are some yarns that
can only be used for hand knitting or on a chunky machine, see below SERENTA and LUCENTO.
Many of the machine knitting patterns can be applied to hand knitting,.
Following a suitable machine knitting pattern for hand knitting is very easy if you remember that
'a stitch is stitch and a row is a row'. With hand knitting you need to work exactly the same number of
rows and stitches as for machine knitting, however, the terms used for machine knitting are very often
different to hand knitting. To explain the different terms we have a leaflet explaining
'HOW TO USE A MACHINE KNITTING PATTERNS FOR HAND KNITTING';
this leaflet is available FREE OF CHARGE - simply send us an email requesting it.