A beautiful yarn producing fantastic results. Light but warm, it lends itself to all types of garments. Durable and hard wearing but soft to the touch and smart in appearance.
This yarn can be used single or double for machine or hand knitting. It is also suitable wound treble for chunky machines or hand knitting.
Average requirement for a jumper or cardigan using the yarn double (2 ends wound together): 300 to 400 grams.
Being a natural fine quality fibre it can be knitted on a loose tension as successfully as on tight tension with stunning results depending on the type of texture desired.
Machine Knitting: Tension 2 to Tension 10.
Hand Knitting: Needle size 2 mm to 5 mm.
There are at present no patterns available for this yarn, however some ROMA or Maestro and Cesari patterns can easily be adapted to this yarn.

100% BABY ALPACA Nm Count 2/15
100% BABY ALPACA is supplied single
on 200 gram cones at £28.00 each and
on 400 gram cones at £56.00 each.
Col. 27

Col. 37

Col. 26

Col. 08

The CHIC of LUXURY YARNS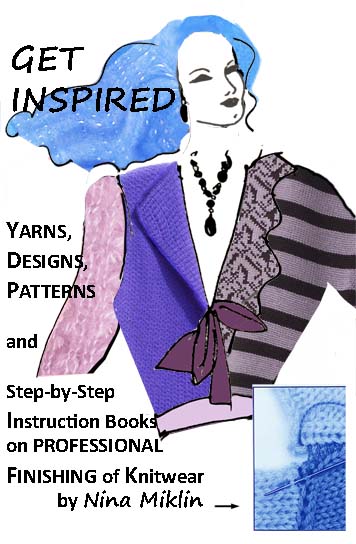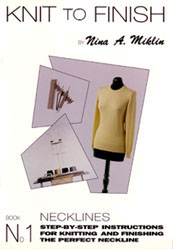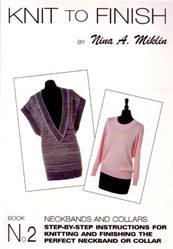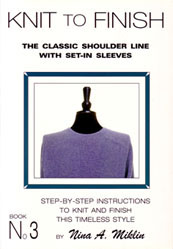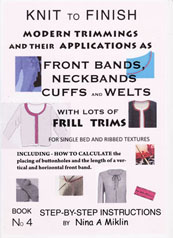 Current books in the
KNIT TO FINISH series
with step-by-step instructions to knit and finish a garment to a professional standard.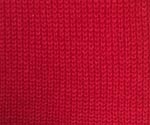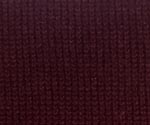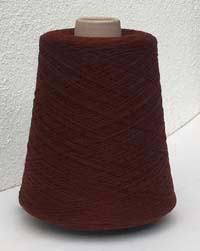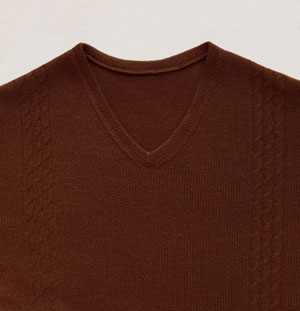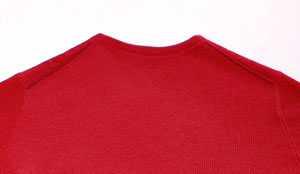 RIO
55% Wool, 30% CASHMERE, 15% SILK

Metric Count 2/28
ROBERTA
70% Wool, 20% SILK, 10% CASHMERE

Metric Count 2/28
Pattern M 29
,
unisex V-neck jumper with optional cables on the front and the CLASSIC SHOULDER LINE with set-in sleeves
is excellent for both of these yarn.
Two top quality yarns producing a beautiful finished texture. Both are lovely colours and when applied to a garment, something like Design 201, the Magenta with Brown subdues the red hues and adds sophistication.

Unfortunately via the internet the feel is not possible. If you would like a small sample of these two yarns please email.
Both YARNS are suitable for HAND and MACHINE KNITTING
It is knitted on Tension 5 to 10 on a standard gauge machine if wound double.

Suitable for any

MESTRO and CESARI

patterns.
A 350 gram cone will knit almost any jumper or cardigan.
RIO £74.00
for 350g wound SINLGE or DOUBLE onto one cone

ROBERTA
£69.00
for 350g wound SINGLE or DOUBLE onto one cone
An excellent opportunity to acquire a rare blend of Cashmere, Silk and Wool
BACK VIEW of the CLASSIC SHOULDER LINE as described in step-by-step instructions in Book No.3 in the KNIT TO FINISH series.
TO GO TO AN INDIVIDUAL YARN PAGE PLEASE CLICK ON THE QUALITY